Overview
U-Lock U-Light is the bicycle accessory combined with a lock system, and the multiple LED lights. U-Lock U-Light enhances visibility and awareness for riding safely at night. I worked as a co-researcher and co-designer of the U-Lock U-Light. The project is a result of the Product Design class at ITP, New York University.
Team
Elizabeth Ferguson
Jaekook Han
Sandy Hsieh
Timothy Lobiak


Role
UI & Interaction Design
Conduct interviews
Create a persona
Conduct user-tests
Prototyping


Tool
Sketch
Illustrator
ProtoPie
After Effects


---
︎︎︎ Mobile Controller UI ︎︎︎


Mobile Controller
User Interface
After finished the team project, I designed the user interface of the mobile controller for the U-Lock U-Light. I wanted to give the riders control the light during the riding. The app connects to the lock with Bluetooth and has three main functions: dimmer, strobe, and changing light color.
---
︎︎︎ U-Lock U-Light Product Design ︎︎︎
U-Lock U-Light
UX Research
The project started from the topic
Biking
under the theme
Urban Mobility
. Before starts the research, we brainstormed what we know about biking and make a provocation to narrow down the subject. We found out our boldes provocation, which was "Biking is optimal for the worst weather conditions". And brainstormed the fresh idea that were
Rental system for weather-protective biking clothes
Wearable with a built-in heating and cooling system
Interchangeable Bike Parts
Interview &
Observation

Based on that, we externalized our research. We had observed and met the people who ride a bike regularly and interviewed them to empathize and define a problem. We got feedbacks and had three insights.

Gloves:
Important when biking long distances and in inclement weather

Safety:
Unable to communicate with cars and unsafe nighttime riding

Accessories:
There are already a lot of accessories for biking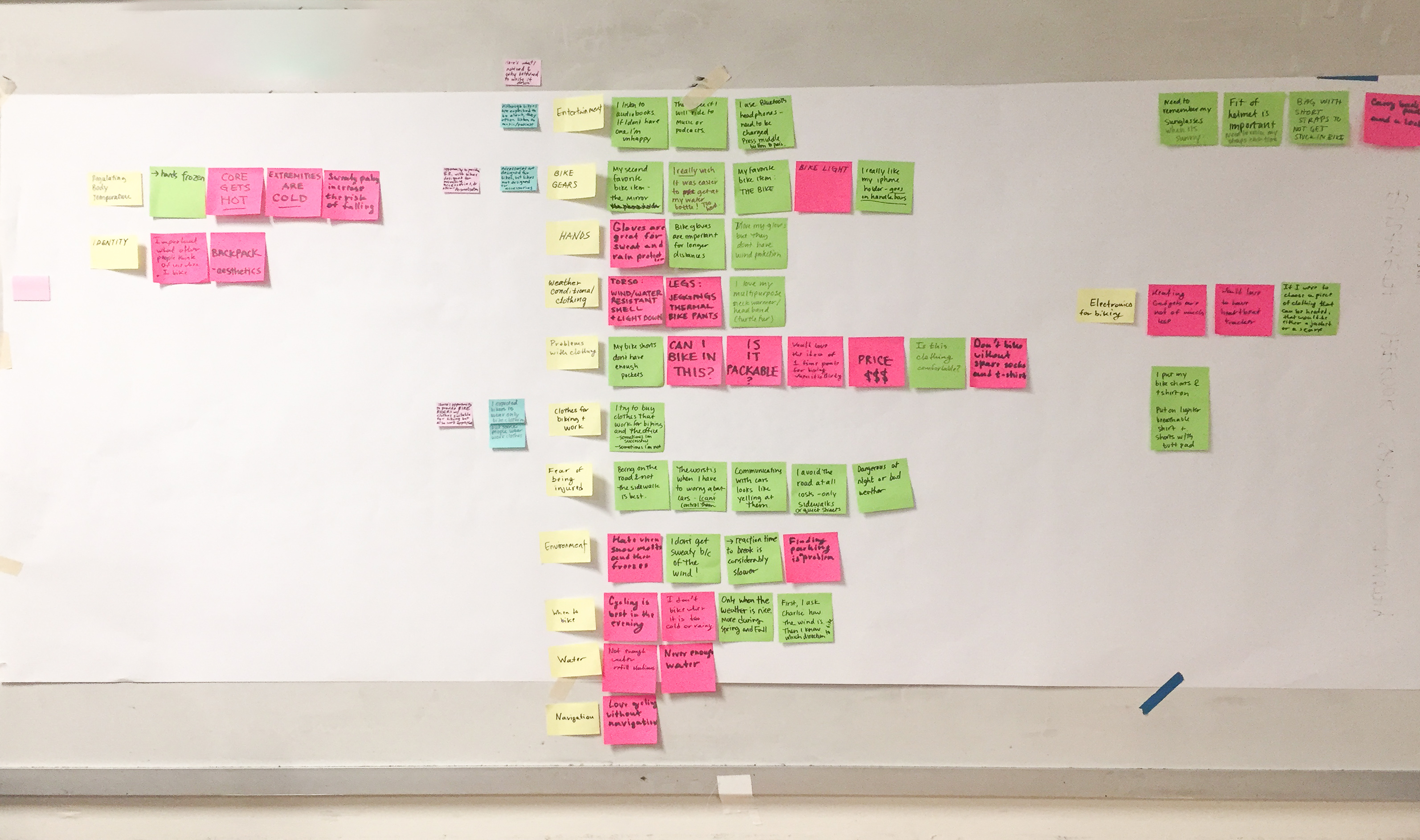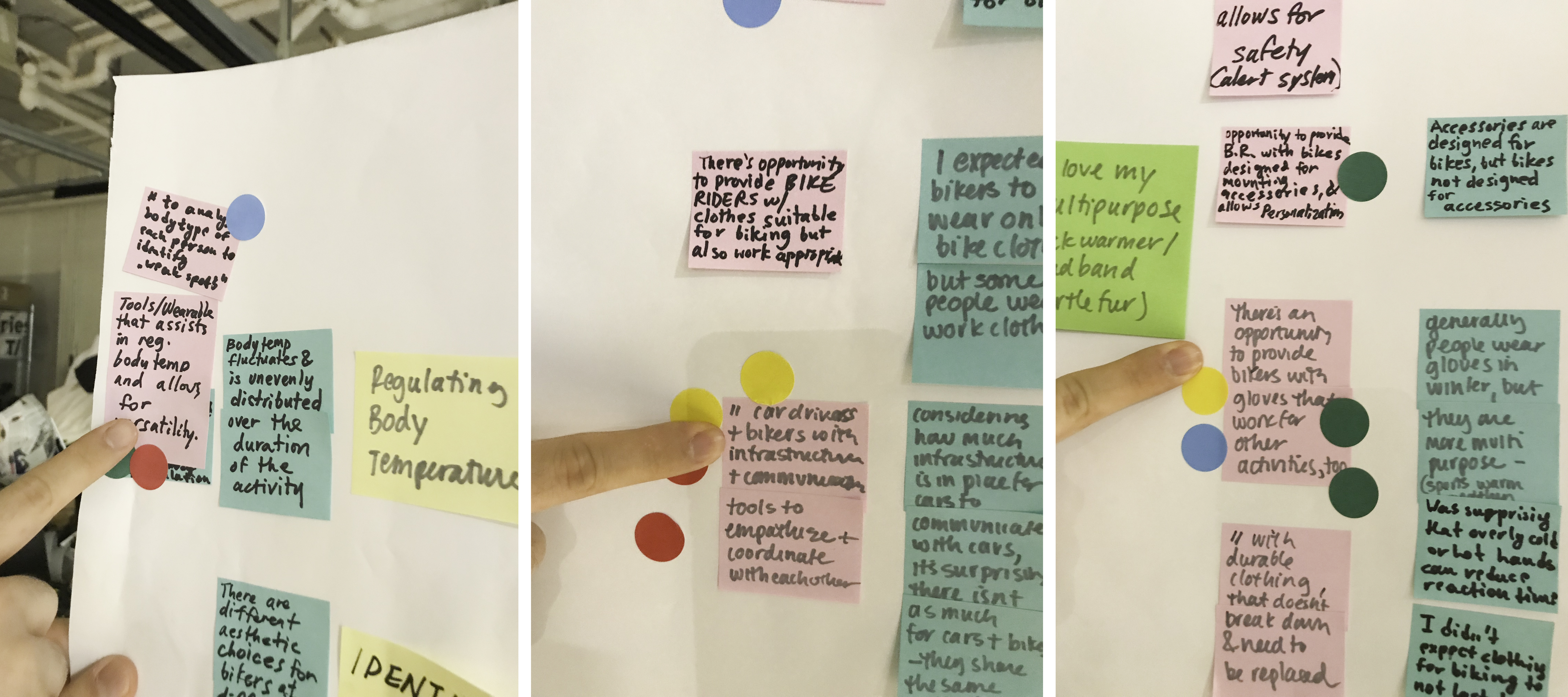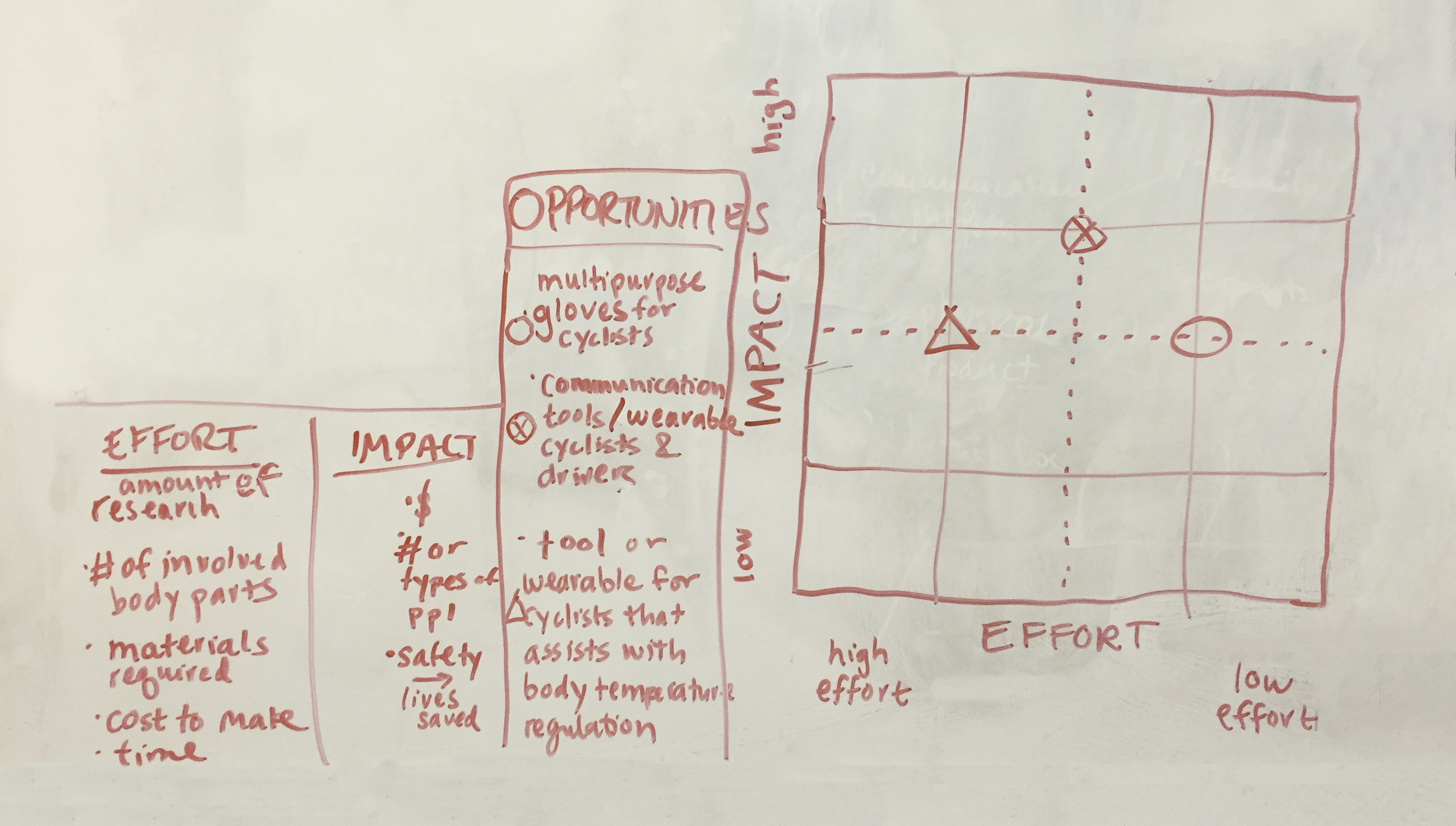 Affinity Mapping
We organized an affinity mapping based on observation and interviews. And selecting three opportunities:
There is an opportunity to provide bicyclists with gloves that work for other activities, too
There is an opportunity to give bicyclists and car drivers communication tools to empathize and coordinate with each other
There is an opportunity to provide the bicyclists with tools or a wearable that assists in regulating body temperature and allows for versatility
From that, we choose one opportunity through 2x2 Matrix which is
"There is an opportunity to provide bicyclists and car drivers with communication tools to empathize and coordinate with each other."
Storyboards
Rough Prototype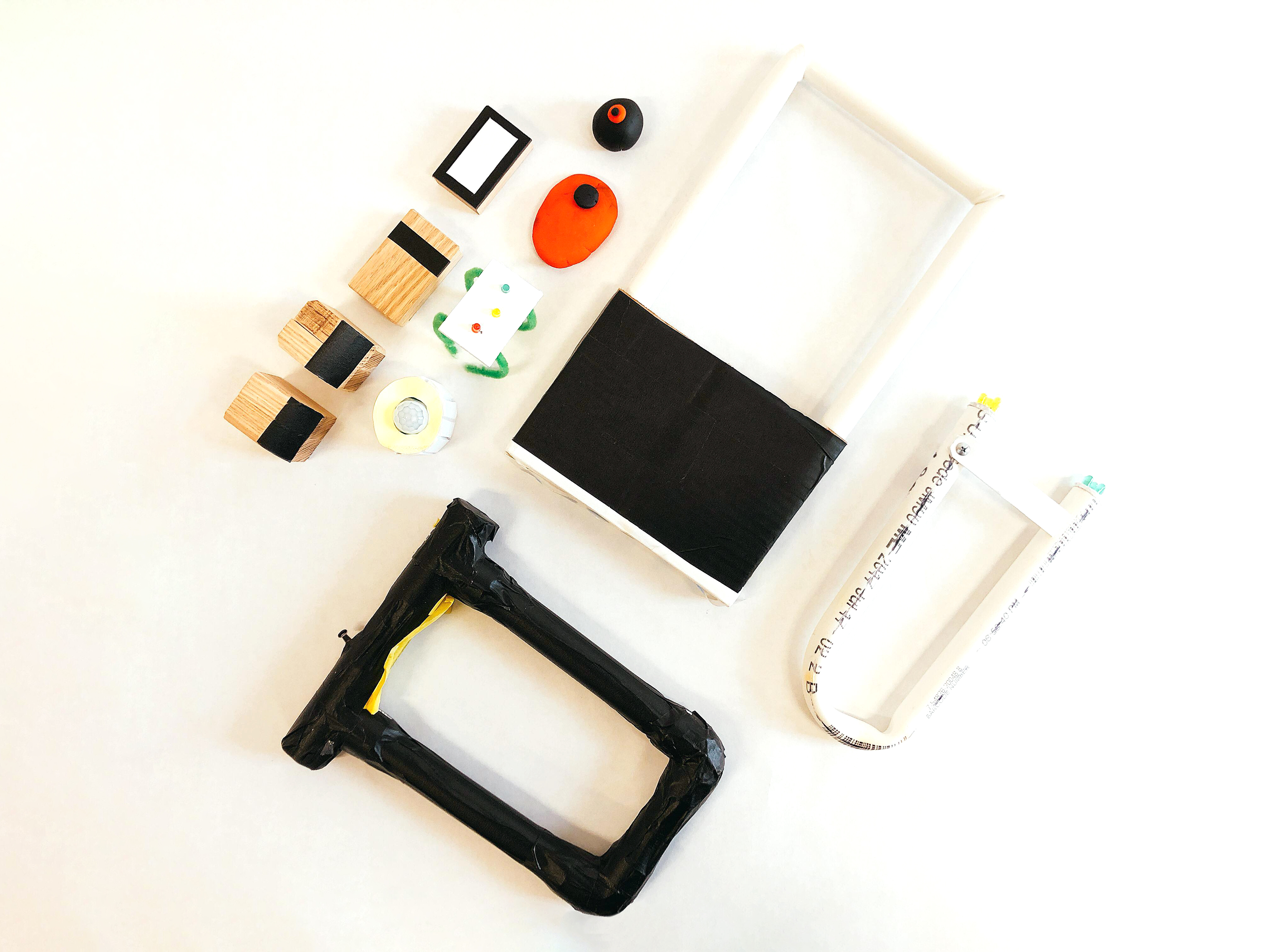 User Test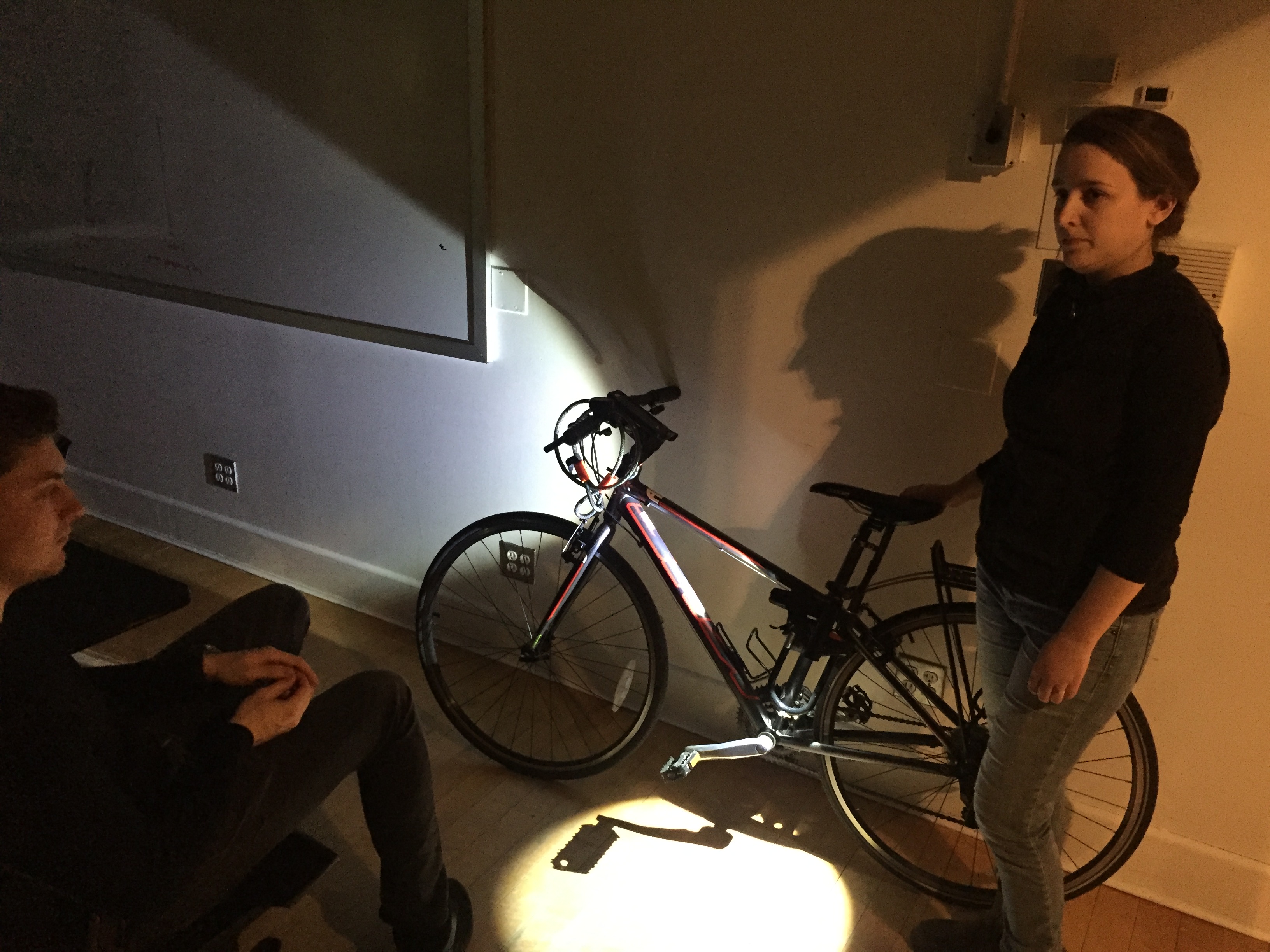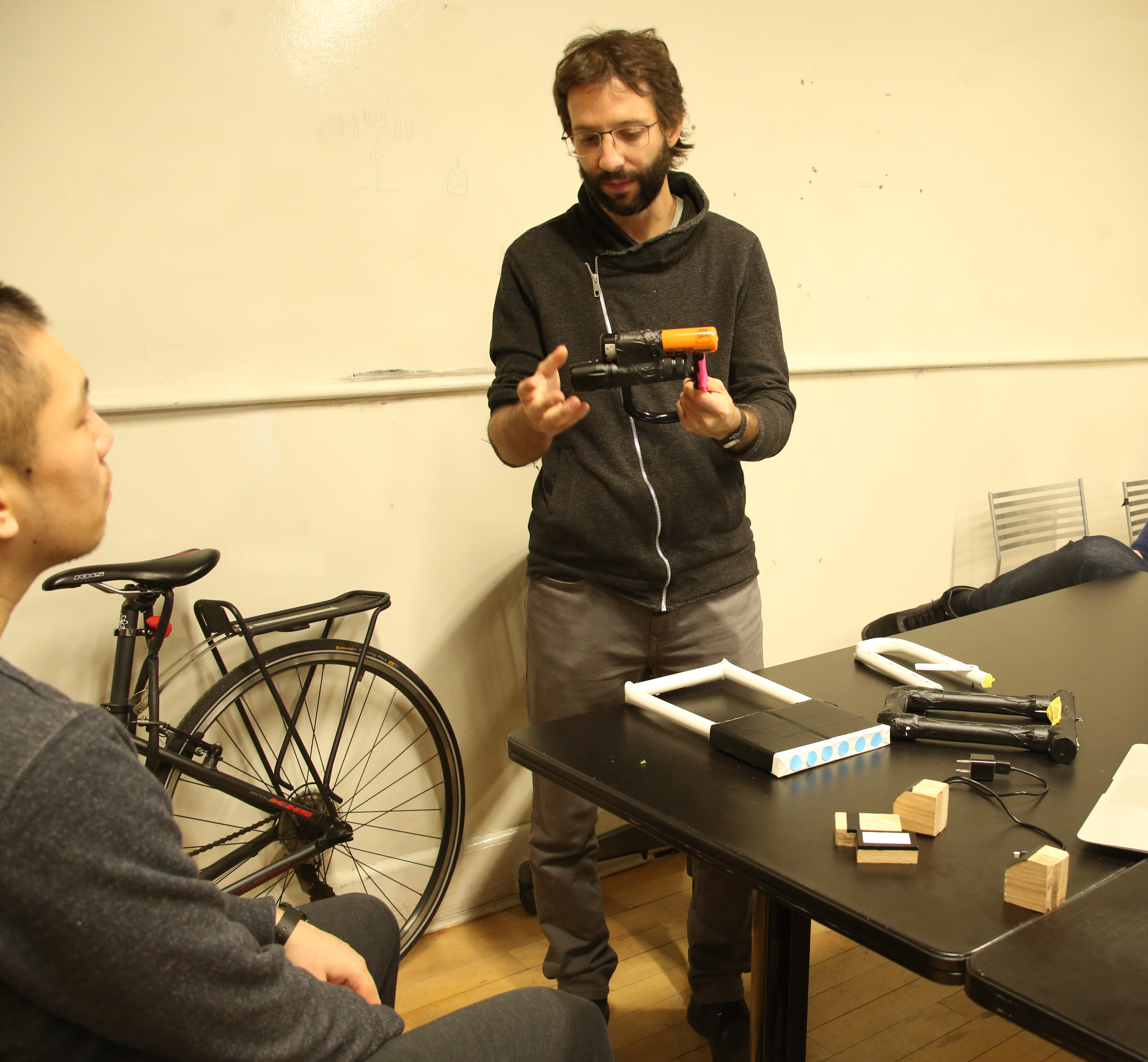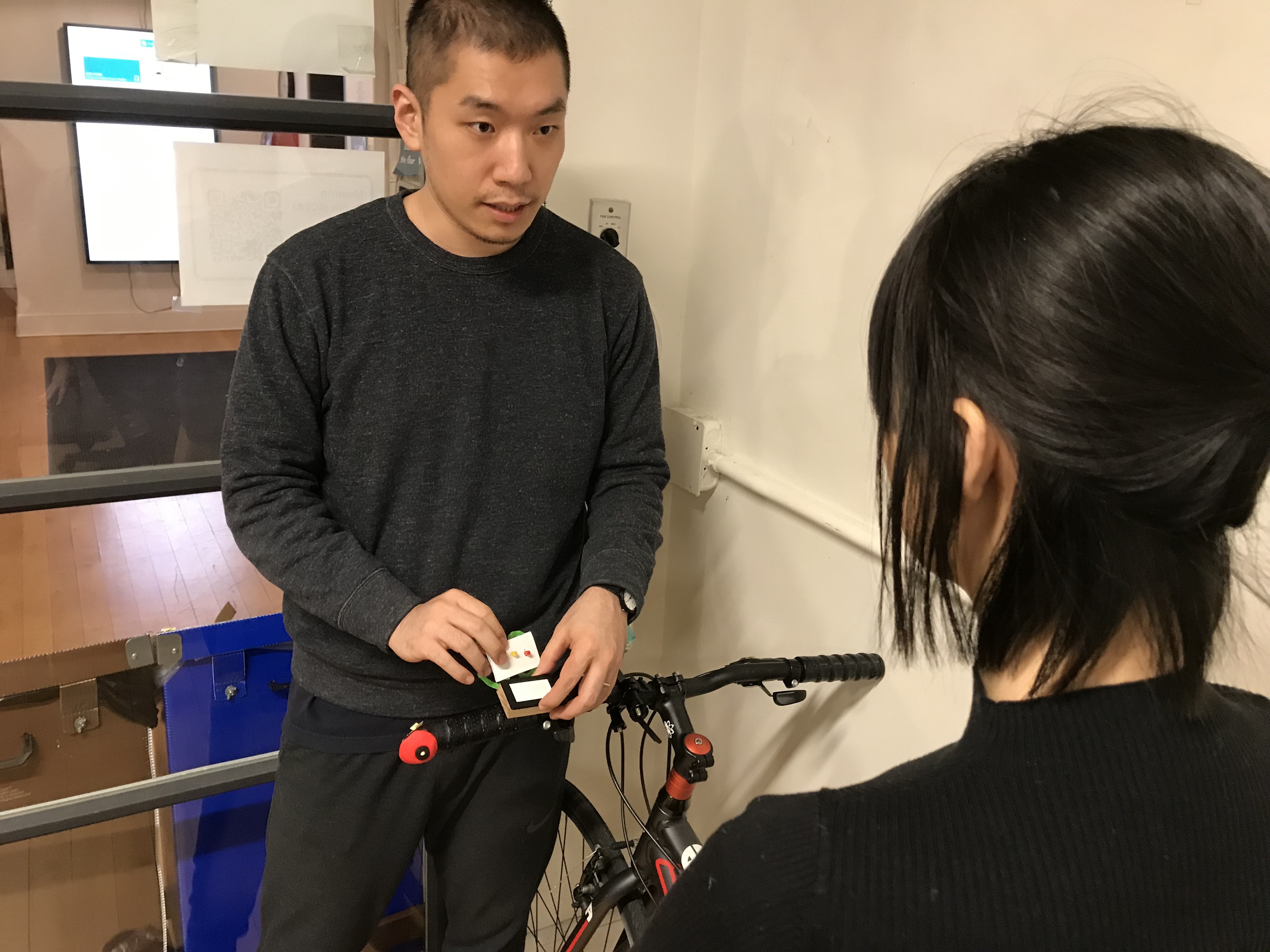 Final Prototype
We finalized our design based on the user test and made a final prototype with cardboard and the LED.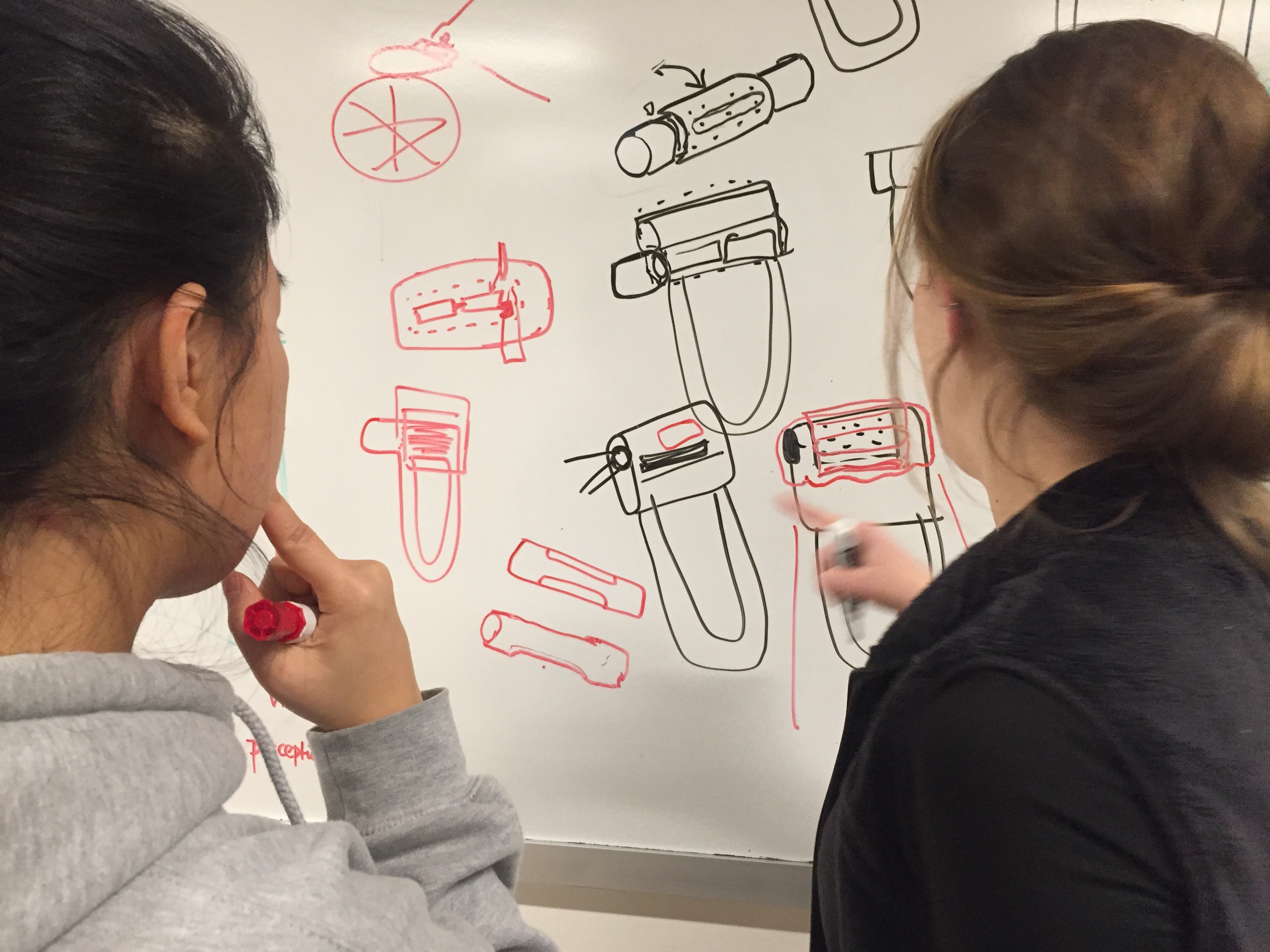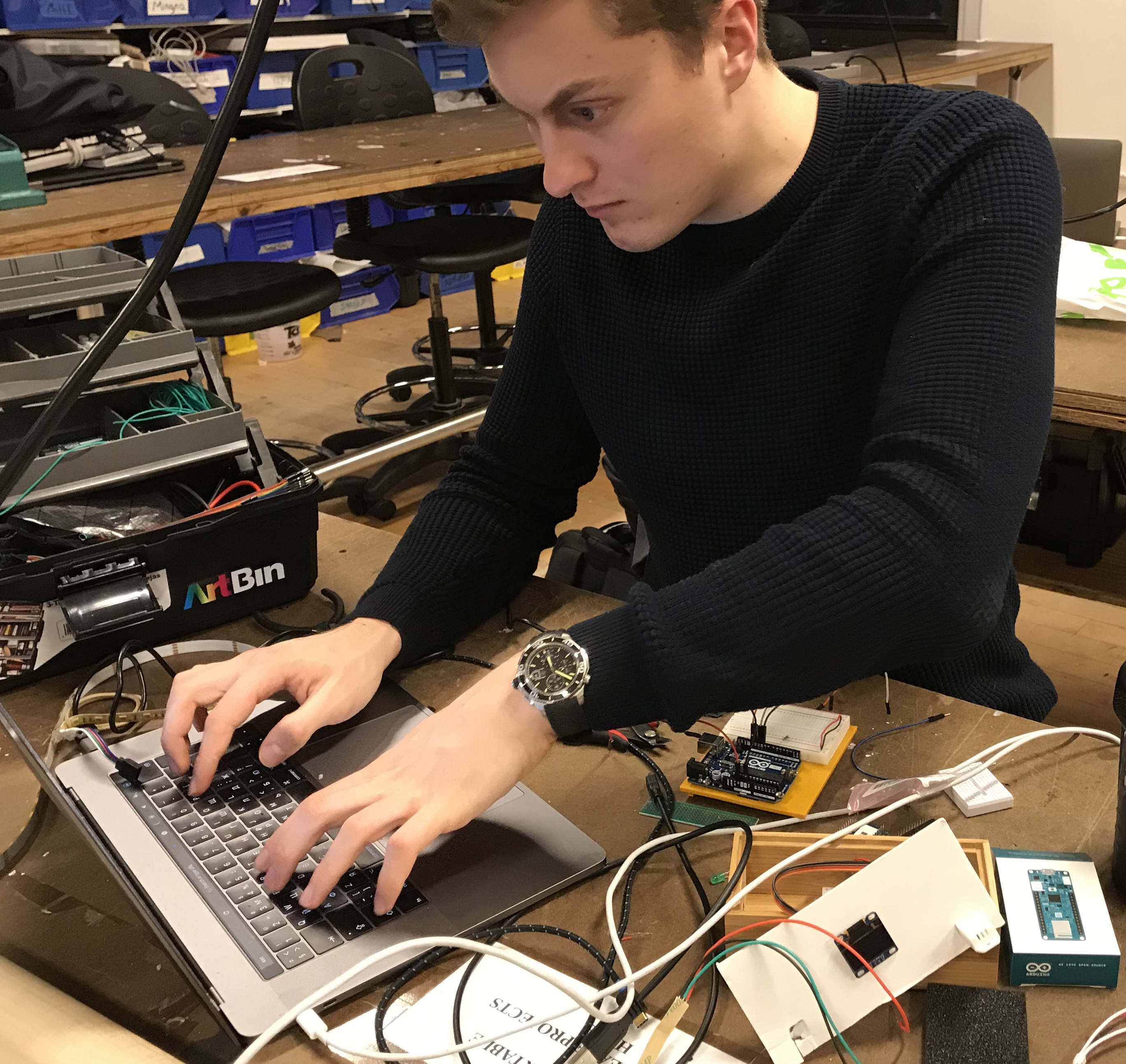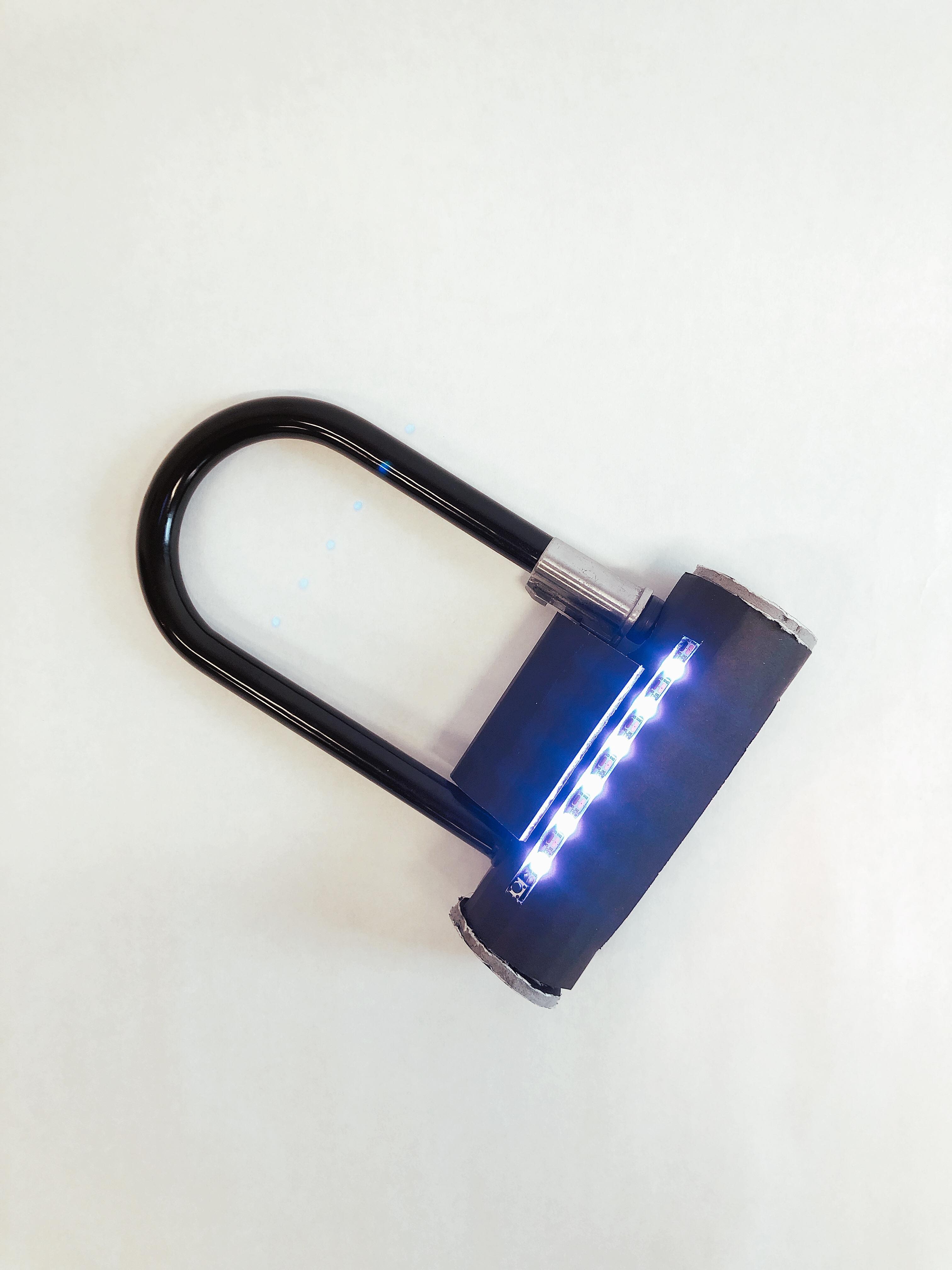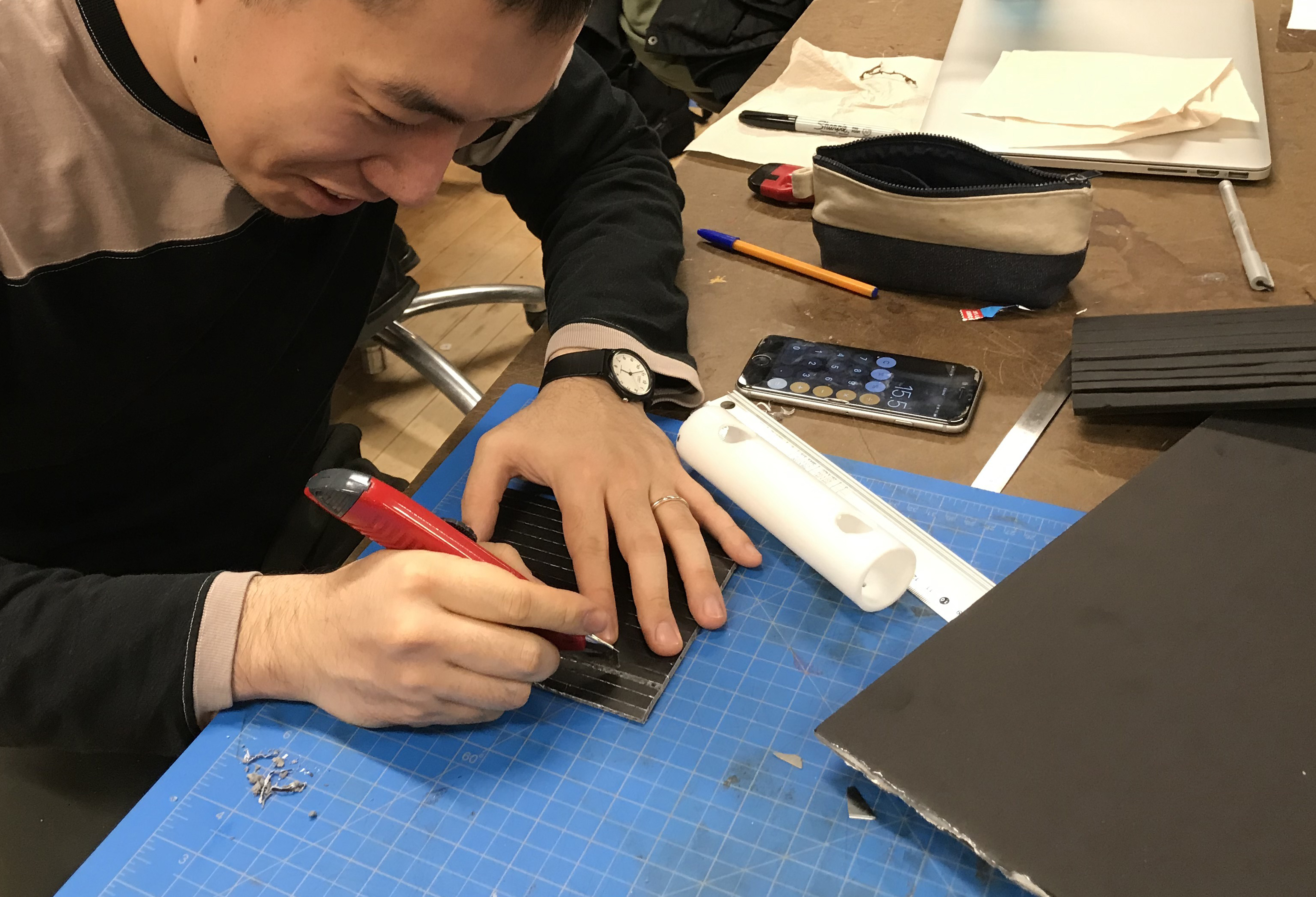 Takeaway & Next step
I have learned that bike riders have their own issues but the most important thing is safety. And after finished the final prototype, I realized that this is the start point, not the end. We improved one form of ideas to help riders safety. I also learned creat products is not the only answer. It needs collaboration with the system, education, and furthermore, car drivers.

The project ended after the final prototype and personal improvement in the controller. If there is an opportunity for the next step, I would like to realize this product. Collaborate between digital and physical experience.
---
Copyright 2021, Jaekook Han