2016 Pierre Fabre Dermo-Cosmétique

Calendar, 178 x 243mm, 2015
Client: Pierre Fabre Dermo-Cosmétique Korea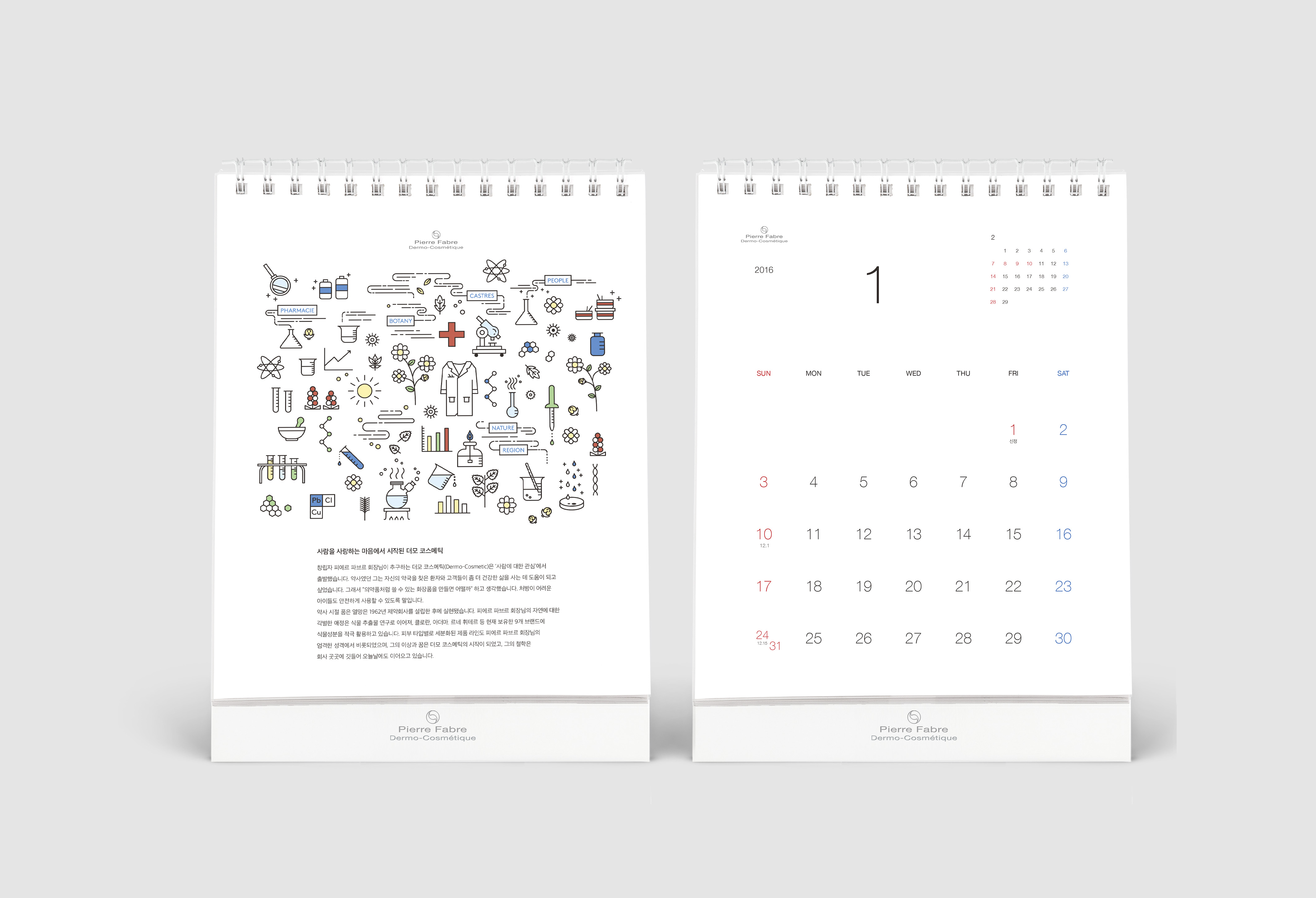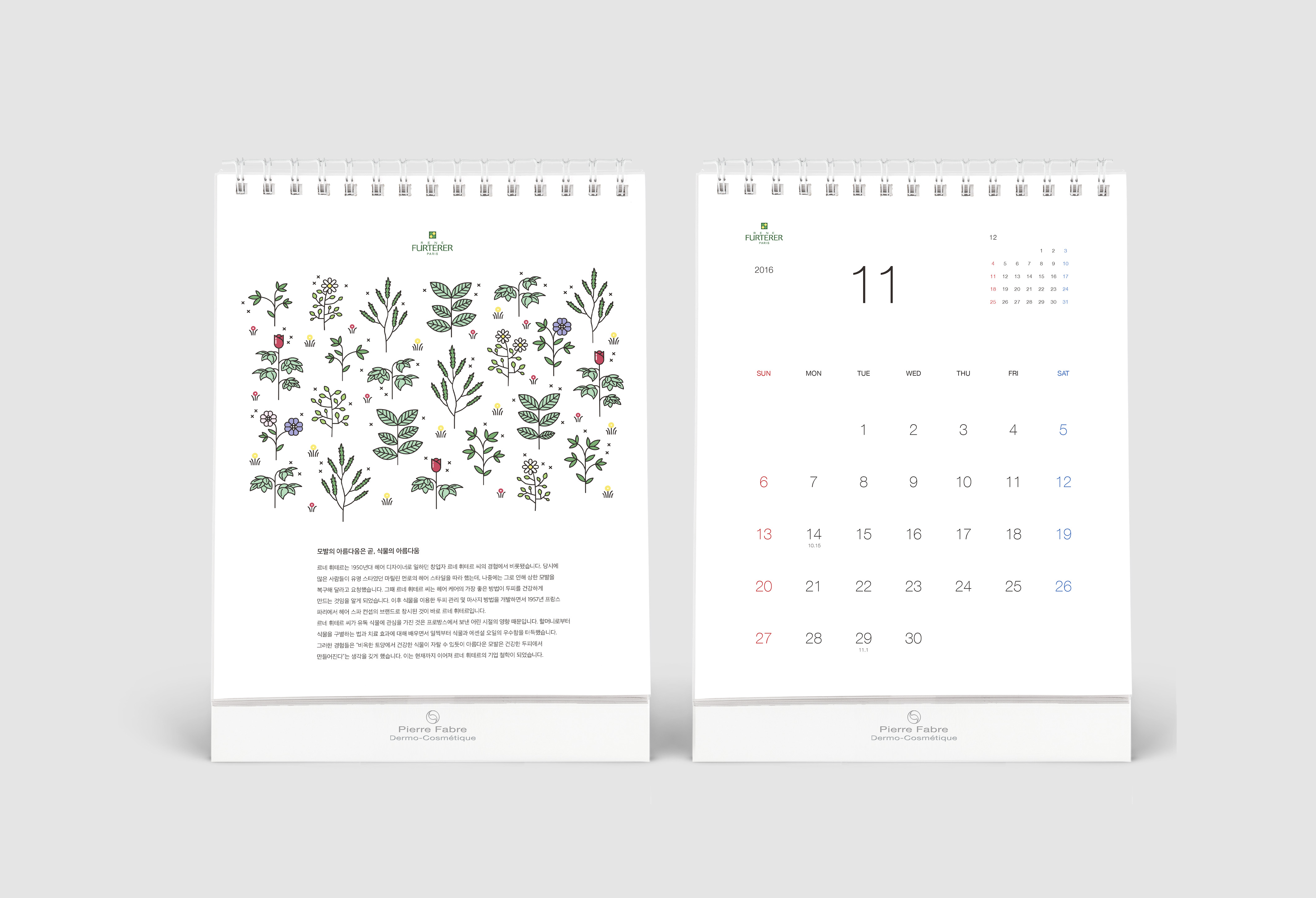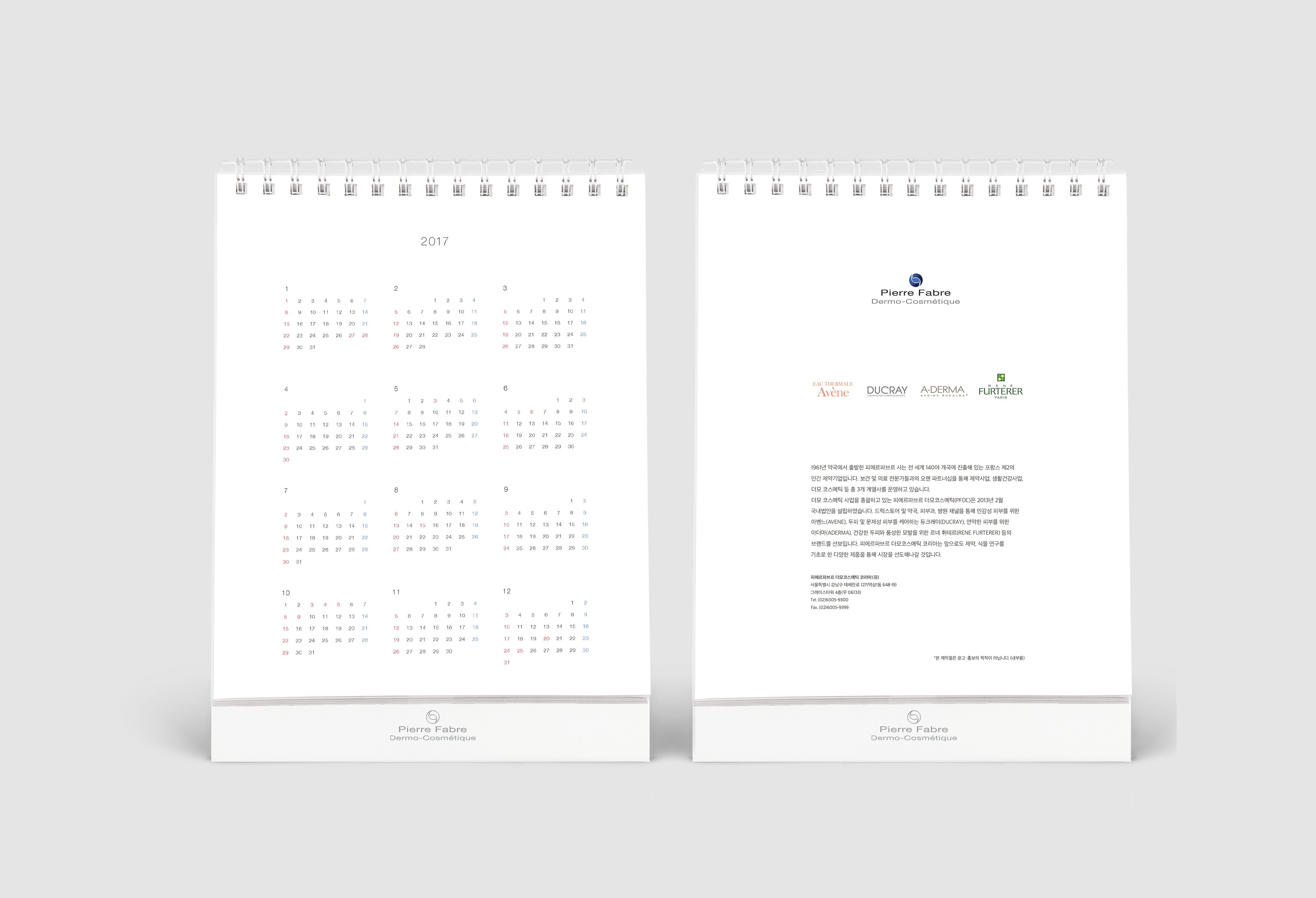 Overview
2016 Desk calendar for Pierre Fabre Dermo-Cosmétique Korea.



Design process

I focused on to unite one identity through the story that beginning of the company and brands rather than concentrated on introducing their products. My concept of design was "clean and warm." It started from figures of the Pierre Fabre which is the first dermo-cosmetic company in the world. Their mission is "From Health to Beauty," so they researched and used the natural ingredient to make medicines and cosmetics for dermatology. Their scientific specialty gives the image of "Clean" and uses of natural materials for people health gives the image of "warm."

I designed calendar with lightly weighted fonts for neat image and chose vector illustration to design their stories because it fits for symbolizing the essence of the story. The calendar composed of the front page of dates and back page of the story. Each month dates pages have symbols that connect to story on back pages. The story starts from the foundation of the company in January to behind story of significant brands, and its product in December.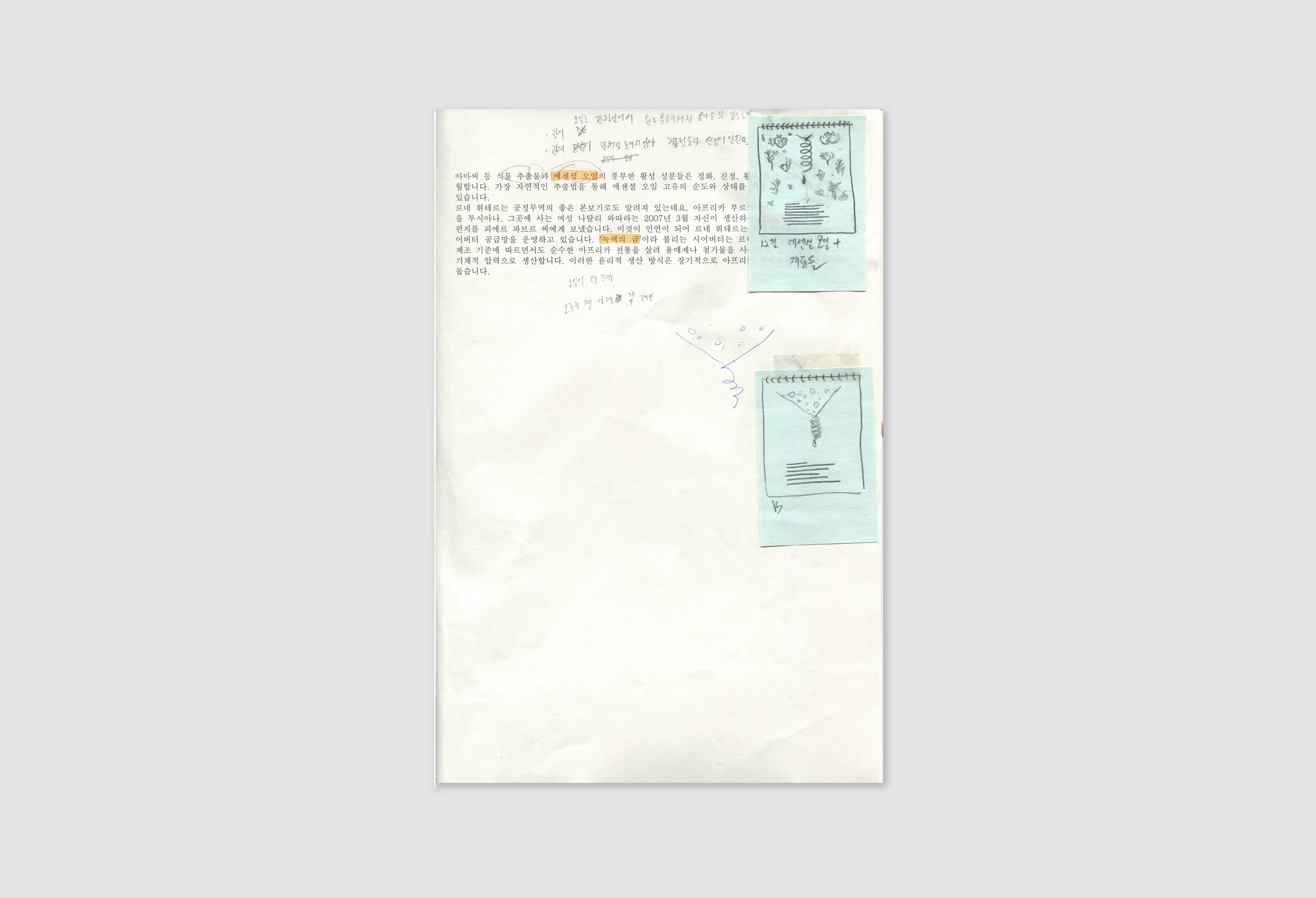 The project term was too short to entrust illustrator with the whole process of illustration, so I sketched elements to laid them out on the page at first and gave them to illustrator.
Creative Director: Younghoon Park
Editor: Myunghee Guk
Designer: Jaekook Han
Illustrator: Sein Hong
---
Copyright 2021, Jaekook Han